If you are a long time reader of our you have probably heard me mention CUSH a couple of times. We reviewed the CUSH Cosmetics Hair Care line last summer and were thoroughly impressed. This company creates their hair care products with natural ingredients see our CUSH hair care review and the braid out we did using their mango pomade. And now on to this product…
The Product:
Twitter
Ingredients: Distilled Water, Mango Extract, Honey, Black Molasses, Coconut Water, Sea Kelp, Sodium Citrate, Potassium Sorbate, Polyquat 7, Polyquat 10, Panthenol, Mango Butter, Avocado Oil, BTMS, Palm Oil, Castor Oil, E Wax, Ceateryl Alcohol, Vitamin E, Natural Fragrance Oil.
Scent: Kind of bubble gum-ish (?)…it smells good!
Texture: Light, thin cream
Pricing: $7 2oz, $10 4oz, $16 8oz
Performance and Results
As always, when doing wash and go's, we washed, conditioned, detangled and applied the product in sections. Each night we pine-appled (put her hair on top of her head) her hair and added a satin sleep bonnet to help maintain the curls. You can see what her "bare hair" looks like to get a comparison of no product vs this product.
Still damp:
Next morning after being pine-appled for the night:
Close up:

Day 2

Day 3
On day 3, we kind of cheated a little bit, we added a curl spritz from My Honey Child, we had just won it from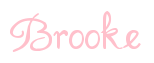 and we wanted to try it out.
I think it freshened up her curls nicely considering this was the 3rd day:

My thoughts:
I love the entire CUSH hair care line (read our review), so I had high expectations of their new hair cream and it went above and beyond those expectations. Her hair looked the same, if not better after a full day at school. It still looked good on day 2 and on day 3 just needed a little refreshing to revive the curls. Her hair is super soft and shiny every time I use CUSH's Crème de Palm. I like to moisture and band with this product and use it as a wash and go, it has amazing hydrating and defining abilities, not to mention the price and ingredients are right.You can also check out our review to see  our results of a wash and go using their Uncoiled.
CUSH online:
Twitter | Blog | Facebook | Twitter
**Would you like to try these products? Enter to win them: CUSH Cosmetics Give Away, ends June 25**
//
//