Summer is rapidly approaching, that means sunny days filled with the crystal clear water of swimming pools, thirst quenching lemonade and unfortunately for some of us, blood sucking insects and their gruesome bites.
I want to share with you our homemade, natural ointment to soothe and heal those bites. To create this ointment I use a natural massage oil GEL, which gives the consistency of an ointment, but you can use any natural oil or lotion that you have.
I put 2 oz of this gel into a container and I mix 10 drops each of:
lavender
citronella
 tea tree
patchouli
lemon
essential oils to equal 50 drops per 2 ounces.
A breakdown of benefits of these essential oils in relation to insect bites:
Lavender: the universal oil, used for calming, soothing and healing, and as an antiseptic
Citronella: insect repellent
Tea Tree: anit-virus, anti-infection, immuno-stimulant
Patchouli: anti-inflammatory, insect repellent
Lemon: astringent, detoxifying
Want more on natural remedies and essential oils? Have a look at these posts:
Essential Oils for Hair Care
Natural Remedy for Eczema
Natural Remedy for an Eye Infection
Sources: Aromatherapy Workbook by Marcel Lavabre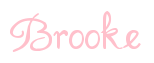 Find this post helpful? Please share it!