When Baby Boy was just an infant he had some eczema patches on his face, they itched him terribly and he would scratch his face to the point of making it bleed.

Since, he was so tiny I was hesitant to use anything on his sensitive face, I just tried to keep it washed and clean with a warm wet wash cloth, at that age all I used to bathe him with was water. Here is a photo of him that shows the irritated skin on his face. He was just 3 weeks old in this photo:
He had these eczema flare ups off and on until he was 6 months old. That was when I finally started using a mixture of coconut oil with a few drops of chamomile essential oil. I began using it consistently, 3-4 times a day. This next photo shows his last flare up, which happened in May, he has not had one since! You can see the oil on his skin:
Since, it doesn't take much of this mixture, at all, I would mix about 1 tablespoon of coconut oil with 2 or 3 drops of Chamomile essential oil in a small container and this would last us about a month.
I purchase our essential oils from Massage Warehouse, where they almost always have a 3 oils for .99 special on the Lotus Touch essential oils.
Want more on natural remedies and essential oils? Have a look at these posts:
Essential Oils for Hair Care
Natural Remedy for Insect Bites and Natural Insect Repellent
Natural Remedy for an Eye Infection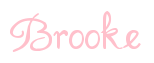 If you enjoyed this post please use the social share buttons below to spread the word!