I recently read about post and how to conduct a hair porosity test on KandyLandKurls. I was interested to see how mine and D's hair would "perform", so I gave it a try.
Conducting the Hair porosity Test:
I took one strand of my own hair and one strand of D's hair and placed them in a cup of water. I waited several minutes…If the hair sinks, it has high porosity. If it floats, it has low porosity. The top half of my strand remained afloat while the bottom half sank, almost immediately. D's hair remained on top of the water. Below is the visual, you can see part of the straight strand on top of the water and the end of the strand at the bottom of the cup….and there is D's curly strand floating.
What it means
I was not surprised by this reaction of my strand of hair, after all I've done a lot of coloring and used a lot of heat and styling tools on my hair, not so much recently, but a lot in the past. So, the middle of my hair down to the ends is pretty damaged. According to the post, my hair needs protein, but that would just act as a "band aid".
What I plan to do
For myself I've actually been contemplating the "big chop", seriously, I've had my hair fairly short before and loved it! Besides, you can't truly repair hair that is that damaged. As for D, I will continue to moisturize and condition, and as KandyLandKurls suggested use humectants and heat to help keep the hair moisturized.
For more information on this topic visit KandyLandKurls Understanding Porosity When Searching for Hair Products. Chocolate Hair/Vanilla Care also has a resourceful post called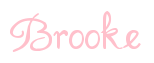 .
Have you ever done a Hair Porosity test? What were your results?