This giveaway is overa Rafflecopter giveaway
Untrained Hair Mom is not responsible for sponsor prize shipment
[Read more...]
You know how we love giveaways and giveaway events around here and we especially enjoy the themed giveaway hops…and we could not pass up the opportunity to join a summer themed giveaway hop called Summer Backyard Blast! For Summer Backyard blast we will be featuring (and giving away) some fun and cute summer/outdoor items for kids! Our first feature comes from Flap Happy and our own Baby Boy. Flap Happy is a hat and clothing company created with the purpose of providing protection to our little ones from the sun.
Take a look at the adorable "Pirate Cay" protective swimwear and hats for toddlers. Both pieces are made from non chemically treated UPF50+ fabrics for added protection from the sun.
In addition to sunscreen I feel that protective clothing is a must for my little ones to stay safe from the sun. I love the hat flaps and I wish I would have had one for the baby last year and one for D when she was small as well. The flaps extend down to cover the ears and the back of the neck and provide a protective barrier from the sun. I also think it is super cute to have matching hat and swim trunks. Flap Happy offers some adorable colors, prints and styles.
Baby Boy having some fun in the sun:
I love that Flap Happy has such a nice variety of swimwear and hat styles in different colors and cute patterns for boys and girls. Flap Happy is generously giving away a hat of the winners choice for the upcoming Summer Backyard Blast Giveaway Hop. Don't forget to come by and enter to win this and more great prizes!
Connect with Flap Happy on Facebook, Twitter and Pinterest for updates and special deals!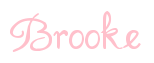 I don't know how many times in the past 2 years I have wished for a product similar to Vaseline that was safe and didn't contain petroleum products…too many to count, that is for sure. I used to use petroleum jelly as an eye make up remover, lip balm, around my hair line when dying my hair to prevent staining my skin, as a skin protectant for myself and my daughter and for many other things. This was all before I knew of the harmful health effects petroleum products have on us. I was so glad to learn about a safe and natural alternative, Waxelene, which is made from Organic Soy Oil, Beeswax, Organic Rosemary Oil, and Natural Vitamin E (from soybeans)…that's it, no petroleum or artificial ingredients.
This product is an awesome replacement and it works just like Vaseline. Well, with one exception, Waxelene actually moisturizes, it doesn't just hold existing moisture in (and/or out) like Vaseline does, so when I put it on my lips it is truly hydrating them. It's great for dry skin and those especially rough spots. It also provides that good water-proof barrier when needed to protect skin from irritation. And the best part…I can use it on my babies without worry!
Waxlelene can be purchase online in 2oz ($6.99) and 9oz ($15.99) jars. If you are looking for a safe alternative to petroleum jelly, I recommend this! Waxelene is also on Facebook and Twitter.
// <![CDATA[

Right now we have a huge giveaway for the babies going on, in that prize pack we've included the Lovable Labels Split Pack. The Split Pack is perfect for siblings (or cousins, friends, etc). This pack includes labels for 2 children.
Each child gets a label pack that includes:
15 Sticker Labels
40 Slimline Labels
12 Shoe Labels
24 Press n' Stick Clothing DOTS™
These packs are available in 12 designs / colors and icons, they are dishwasher and microwave safe, waterproof, and UV Resistant. This is 1 Large Value Pack with 1 Design and 2 Names. Price: $49.95
I love this value pack, each child gets personalized stickers with their names on them! Each sticker size included is perfect for something, and a must have for kids in school, those participating in extra curricular activates and/or in daycare. You can label their shoes, clothes, books, notebooks, sippy cups, back packs…well  you get the point. Don't loose it…label it!
Lovable Labels
Enter to win a personalized Split Pack from Lovable Labels and more in our giveaway for the Oh Baby Baby Event ending April 15.
Welcome to the Oh Baby Baby Giveaway Hop hosted by The Shopping Duck! After entering our fabulous giveaway, be sure to enter the Grand Prize Giveawaywhere you can win a prize pack worth over $250 or an $80 Babies R Us Gift Card! Each participating blogger is also hosting a prize worth at least $25. Be sure to visit each participating blog listed in the linky below and enter to win!
Our sponsors for this event include Lovable Labels, HappyFutureUSA and Teething Tots. One winner will receive our Ohh..Baby Baby Prize Package (valued at $140) of everything listed below:
Split Pack from Lovable Labels, ($49.95 value)
Set of 4 natural baby skin care products from HappyFutureUSA, read our review of HappyFutureUSA products ($69 value)
Their choice of necklace from Teething Tots, read our review of their Hazelwood/Amber teething necklace, ($22 value)
Enter to win the prize pack mentioned above using the Rafflecopter form below:
As mothers we are all concerned about the safety and well-being of our babies, this includes what goes on their delicate skin. HappyFutureUSA is a natural baby skin care company that creates safe and pure products. These products were developed in France and have USDA certification with French/EU approval by ECOCERT. [Read more...]
Teething Tots is a home based business ran by a mother of two who is was inspired by her daughters and has become dedicated to providing natural teething alternatives for other parents. I have been using the Teething Tots Hazelwood with Cognac & Cherry Baltic Amber necklace on my son for almost 4 months now. So how do these teething necklaces work? [Read more...]