I'm so excited to tell you all about the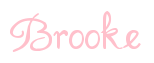 Mother's Day Sale! By now you all probably now how much we love this natural hair care line, in case you aren't familiar with the products you can browse our Bee Mine Product Reviews…Now without further ado here are the details on this super sale:
Sale starts May 12th  at 12 am midnight EST ends 11:59 pm EST

25% off with minimum $15 purchase

FREE t-shirts to the first 25 family members with orders over $100 subtotal

Samples will bee given away to orders over $25 while supplies last

USE CHECKOUT CODE: UTHMOM at www.beemineproducts.com


**Please insure your goodies, it's a small fee for piece of mind.

Share the news about this awesome sale with your friends, "like", share, tweet, and pin using this share buttons just below the post.
//
//